Members
Our membership is divided into 4 distinct areas.
---
Become a member of the Texas Watermelon Association
If you are interested in becoming a member of the Texas Watermelon Association please email us here.
---
Become a Go Texan Member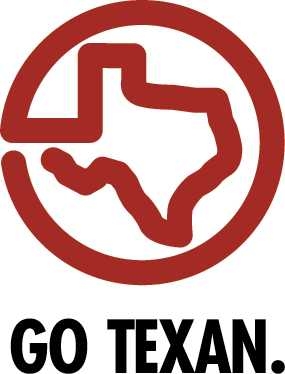 Click below to download the GO TEXAN Product Membership Application. Simply print, fill out, sign and mail. Remember to include the $100 membership fee along with the application. Checks should be made out to the Texas Department of Agriculture.
Please note that processing will take approximately three-six weeks due to the number of programs licensed by the agency. If you have any questions regarding your application contact Richard De Los Santos at (512) 463-7472 or e-mail gotexan@TexasAgriculture.gov.
Remit payment and completed application to:
Texas Department of Agriculture
Marketing and International Trade Division
P.O. Box 12076
Austin, Texas 78711-2076
For membership application visit www. GOTEXAN.org or visit his link http://www.gotexan.org/BecomeAMember.aspx
FACTOIDS
Texas Agriculture Matters! Texas watermelons contribute almost $90 million annually to our state's economy. Grown on farms stretching from the Rio Grande Valley up to the High Plains and from East Texas to the Trans-Pecos, watermelons nourish Texans and the Texas economy – enabling our producers and state to continue to be recognized leaders in the global marketplace.
– Sid Miller, Agriculture Commissioner
The first recorded watermelon harvest occurred nearly 5,000 years ago in Egypt.
Over 1,200 varieties of watermelons are grown worldwide in 96 countries.
Watermelons are 92% water.
Watermelon's official name is Citrullus Lanatus of the botanical family Curcurbitaceae. It is cousins to cucumbers, pumpkins and squash.
By weight, watermelon is the most-consumed melon in the U.S., followed by cantaloupe and honeydew.
Early explorers used watermelons as canteens.
The first cookbook published in the U.S. in 1776 contained a recipe for watermelon rind pickles.
In 1990, Bill Carson of Arrington, TN grew the largest watermelon at 262 pounds that is still on the record books (1998 ed. Guinness Book of World Records).
TEXAS IS ONE OF THE TOP FOUR WATERMELON PRODUCERS IN THE COUNTRY, GROWING 15% OF THE TOTAL DOMESTIC CROP. LAST YEAR, TEXAS PRODUCED OVER 600 MILLION LBS OF WATERMELON.